"What if Christmas, he thought,
doesn't come from a store.
What if Christmas, perhaps,
means a little bit more."
All we wanted for Christmas in 2022 was to finally get to spend it with all of y'all after two full years of celebrating remotely. So for this year's Feliz Navidad, we armed ourselves with our guitars and our in-house serenaders and jingled all the way to town.
We kicked off the season by carolling at CSI Hospital, Bangalore. The wards of hospitals are filled with both strain and hope, and the least we could do is help bring in a little bit of festive light this Christmas season; offering them our best wishes for health and prosperity.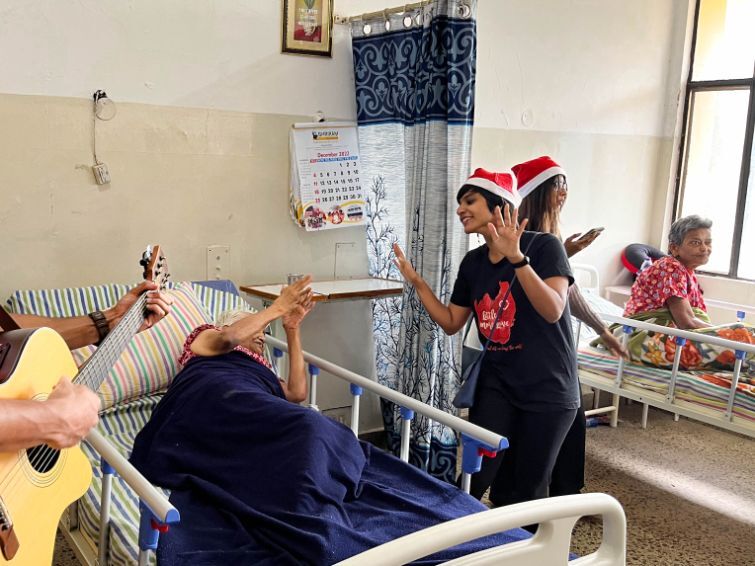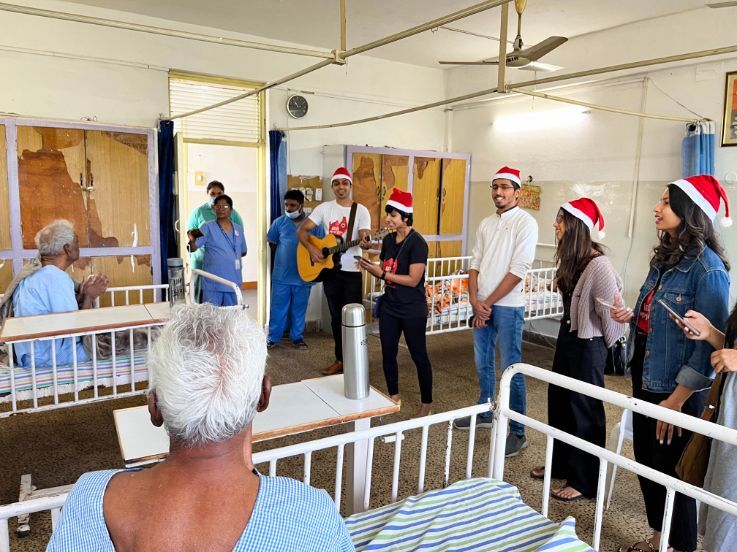 We then pit-stopped at apartments in Sarjapur, Bangalore and crooned out loud with the residents there. From hymns to carols to pop songs, our carolling was continually enhanced when people of all ages joined along. The tradition of carolling has always been about togetherness and well-wishing, and we certainly had a blessed experience.
Last month, The Choir of the Loaves & Fish at the The Holy Spirit Old Age Home held its annual Christmas concert, and the Little More Love fam headed over to volunteer at the event. You can rest assured that we were blown away by the talent and were thoroughly entertained by the show. We spent the rest of the day with the residents, conducting games like Housie for them.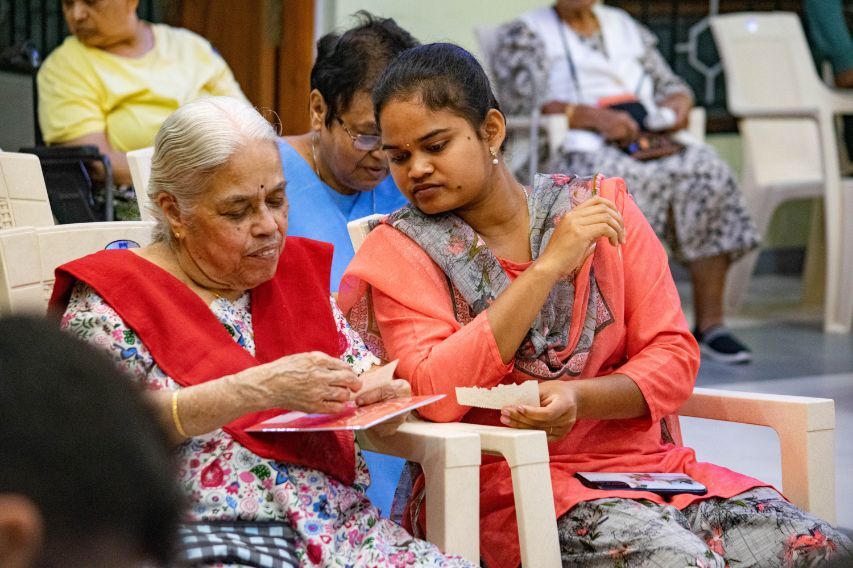 We at Little More Love have had a truly magical Christmas and are incredibly excited for what's in store this new year. Reach out to us if you want to join us in spreading joy in 2023.
We hope that you too have had a Merry Christmas and wish that you have a blessed new year!
"The best way to spread Christmas cheer is singing loud for all to hear." – Elf (2003).