"You can give without loving, but you cannot love without giving." — Amy Carmichael.
We are well into the first half of 2022, and the Little More Love fam has been working on a whole bunch of exciting projects and drives over these last few months.
The Open Hands initiative is a project that we started years ago, where we organise several collection drives to help you donate different commodities, articles, clothes, food, household items, books, stationery, blankets, and so much more to those who need it the most. This year, you have helped so many wonderful folks who were so grateful and overjoyed for your undying generosity.
Here's a little compilation of the different Open Hands drives we ran so far this year:
In January, we started the year off by re-visiting our wonderful elderly friends at the Little Sisters of The Poor in Richmond Town. We occasionally visit the residents here, volunteering at their kitchens, serving food, mopping floors, and washing the vessels. The residents are always ready for a chat, sharing stories from their lives, and would never shy from singing out loud to several songs. This time, through Open Hands, we donated knickers for the women here.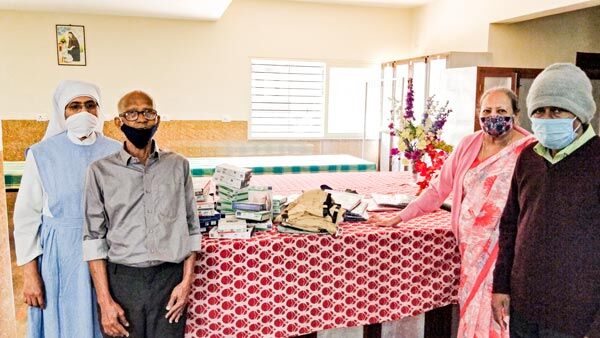 We are frequent visitors to Hope Lions Home, and we hardly need an excuse to spend time with the wonderful kids there. We love playing several games, singing and dancing to various tunes, and mostly having the time of our lives there. Back in February, we collected over 125kg of rice and donated it to the orphanage. As always, we spent the day with these little gems playing balloon games, making some artwork, and sweating it out with some dodgeball.
His Paradise for the Deserted in Kamanahalli is a home for special needs children from lower-income families. The amazing sisters at this orphanage take wonderful care of these children; bathing, clothing, feeding, and mostly loving them all day. In March, we helped collect groceries and toiletries and donated them to the children at His Paradise for the Deserted.
In July, as we did last year, we ran another Open Hands donation drive to collect stationery for the kids at Hope Lions Home. We are super excited that in some way you're helping these extremely bright children with quality education and a promising future.
Little More Love is a movement that strives to fill the cracks in our society with small acts of kindness. The Open Hands initiative has humbled us; teaching us the intrinsic beauty in simply giving to those who are in need. We are just about halfway through 2022, and we can't wait to share what we've got in store for the rest of the year. Hop on board if you want to help us make this world a teeny bit better; one act of kindness at a time.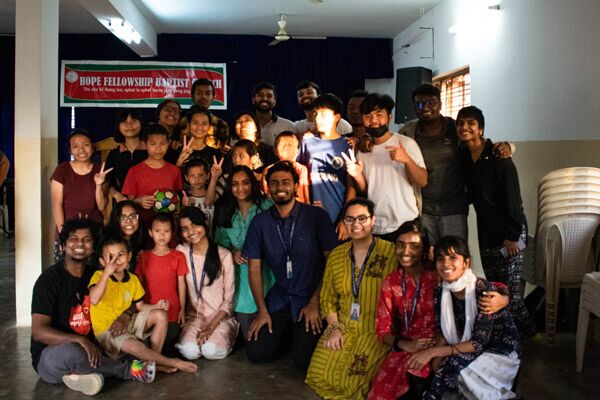 "You have not lived today until you have done something for someone who can never repay you." — John Bunyan.