"We rise by lifting others." – Robert Ingersoll
While the whole world was crippled with the pandemic for most of 2020, little did anyone anticipate that India would face its darkest COVID hours during 2021.
We were clocking approximately 3,50,000 cases per day with about 4000 daily deaths in the month of May.
As vaccination drives gradually took to the streets, the Little More Love fam wanted to do its bit of helping those in need. Since it was absolutely imperative for us all to confine ourselves at home, we tried to help distress calls on the internet by finding medicines and beds for those who needed them.
We set up a helpline to cater to people who needed plasma, oxygen, testing, and ambulances.
While these have been rather dismal times, what's been most tragic is families not being able to bury their loved ones that had succumbed to COVID-19. Necessary protocols have been placed to disallow anyone from having to contact the infected corpses.
We found a small organisation of 40 people that was armed with the task of burying COVID-19 casualties. We bought 200 Personal Protective Equipment (PPE) kits and donated it to them.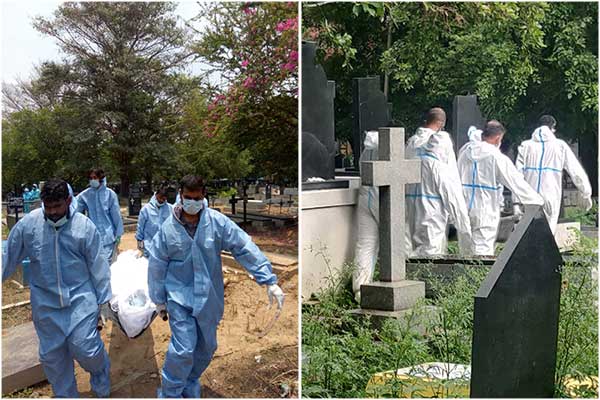 In the last two months, the number of cases has rapidly fallen. About 41.2 crore vaccine doses have been given so far, and we are one step closer to winning this battle with COVID-19.
If you haven't yet already, please vaccinate yourself as soon as possible and stay indoors. If you absolutely must step outside, remember to wear your masks, and maintain a safe distance from others. Don't forget to frequently wash your hands. If you notice any symptoms (fever, cough, or difficulty to breathe) seek a medical consultant immediately.
Reach out to us, if you think we can help out in any way during these trying days. Likewise, if you want to join us as we try and help our community out, click here and fill up the form. We'll be glad to have you on board.
Stay strong, stay hopeful. Lots of love from us to you.
"I can do things you cannot, you can do things I cannot; together we can do great things." – Mother Teresa.