"Give your hands to serve and your hearts to love"
September was marked as a month of utmost service to children and was filled with fun activities. Our team breezed into the month by volunteering to teach at the ever so lively Shishu Mandir, painting diyas with the children at Nireekshana and by carrying out chores at Nirmala Shishu Bhavan.Learning from our team's experience at Shishu Mandir, there has always been a positive and refreshed feeling that falls upon us as we leave. Having to experience that revitalizing feeling always leaves us eagerly waiting to go back to this lively bunch every month.
Here's a look at what our volunteers experienced –
This was my first time working with kids, and to say it was a rewarding experience would be an understatement. In the one hour of interaction, I've learnt so much i couldn't in 18 years – empathy and sensitivity being foremost qualities that came to my mind. I'm genuinely looking forward to come back and reconnect with the kids

Riddhi Sood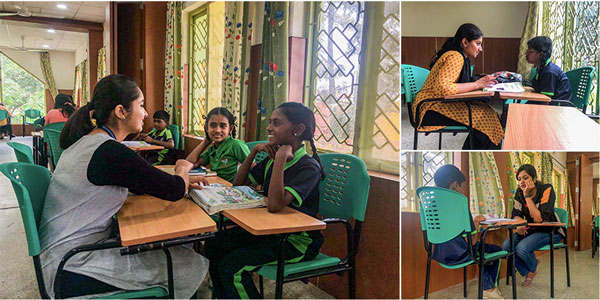 Service also means bringing out your inner child to teach the children to paint, sing and play games. This is precisely what we did at Nireekshana. Most of our volunteers were reminded of their childhood days of painting in their homes during this experienced which was very emotional indeed. The children in this haven give out a different and powerful energy of their own.
The excitement on their precious faces when they see us fills the entire atmosphere with so much love and joy. This place is always close to heart and keeps pulling us back to do more activities with them every month.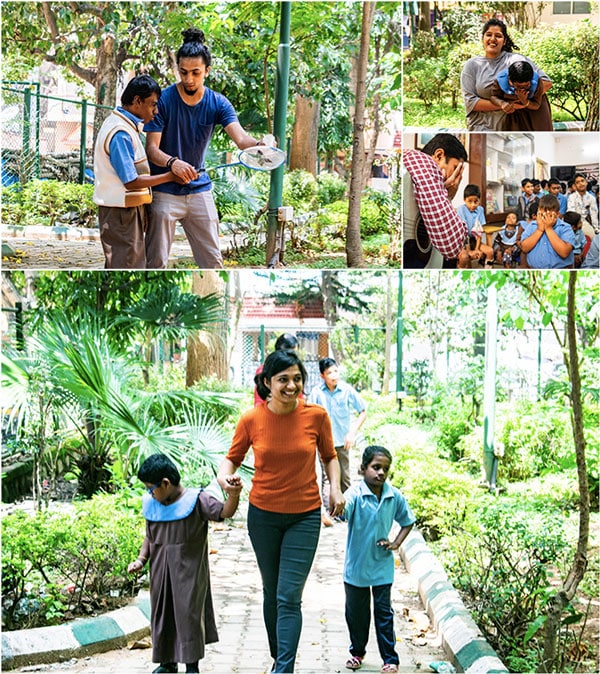 I had the most wonderful day with the kids at Neerikshana. I became a child again by painting with the children. It reminded me of my childhood days when was always very bad at painting. They were very happy and did not want us to leave and it was an unforgettable day for me.

Pragna Mishra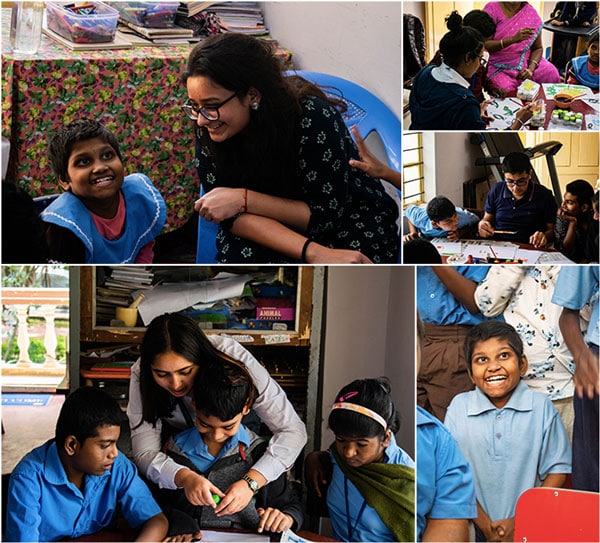 Last but not the least, Nirmala Shishu Bhavan is a home for abandoned and orphaned children with severe disabilities. The sisters along with local help run the place, feed and medicate the children. It has been one place that has taught us humility and the importance of being humble in service.
Apart from spending time with the children we come together to help with the daily chores.
We are always intrigued by their selfless nature and offer to lend our hands to help now and then.
Seeing those kids the way they were was heart breaking and it made me realize how privileged I am. Working and supporting the staff over there was also a fun job and they looked very happy that we were helping them. It was a very new and special experience for me.

Shivangi Verma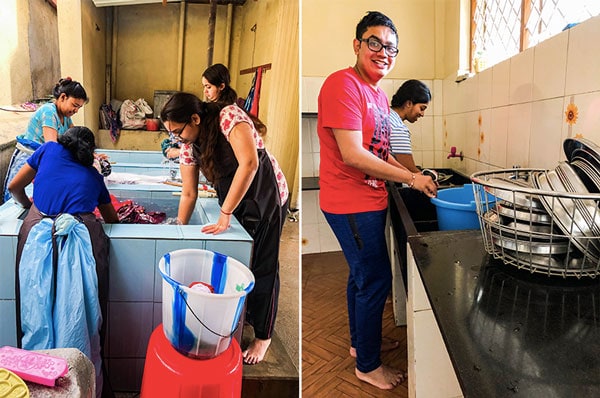 We just want to remind you this month that you are not falling behind and you can love everybody always.
You are not on the side lines. You've been given this race that is design custom for you.
How do you run it? Just show up and keep fighting forward and loving radically. Let your light shine among others.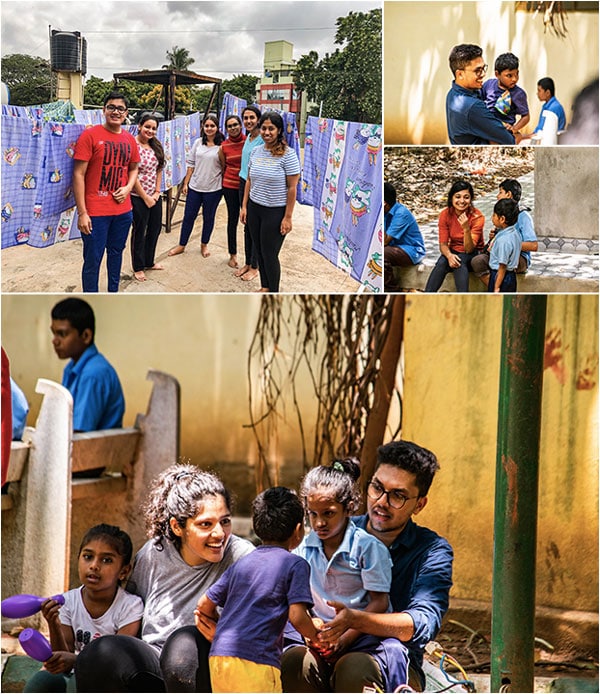 "Set the world on fire with all the quiet and beautiful things you do."