"Let us come alive to the splendor around us and see the beauty in ordinary things. You may come to find, the ordinary isn't so ordinary after all."
March was an incredibly eventful month for us as our teams went out to visit and serve at different places in Bangalore.
From conducting activities at an old age home to teaching children about love, joy and peace, every weekend was filled with exceeding joy and inspiration and has reminded us yet again, on what a difference we can make when we do even the simplest things together.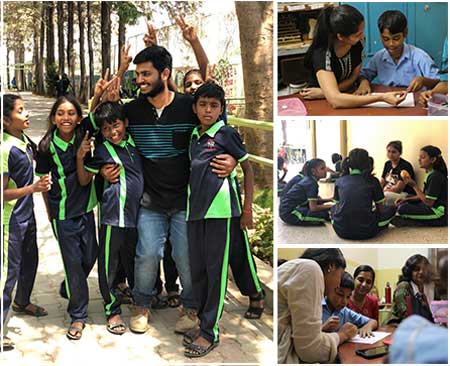 The month began with a visit to Nireekshana, a school for differently abled children. From teaching them new action songs to coloring sheets with the children, our time was filled with joy and laughter.
"These kids are amazingly talented and they fill in all the gaps to awe us with their amazing charm. Witnessing the way they see life, they teach us what it means to live to the fullest and find happiness in small things," remarked Annie, one of our members.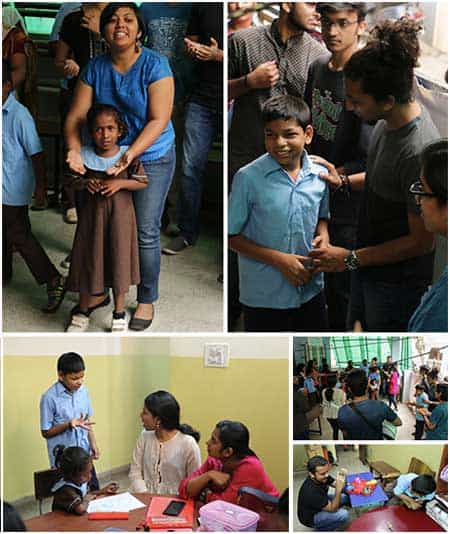 Another one of our favorite places to visit is the Lions Hope Home in Hennur, a home that helps children who have been abandoned, orphaned or affected by poverty and societal violence.
Visiting this place always fills our hearts with joy. We taught them songs, team-building through games, and taught them about love, joy and peace through acting.
The response from the children was overwhelming.
This is what Payal, one of our members had to say about the day –
"Today was fun being with the kids at hope lions home. The kids are so energetic and they have such a good grasping power. When we made teams for their skit, they came up with a lot of ideas and were super excited to do it without any hesitation. They showed a lot of interest in the other skits too. They were equally excited about all the activities.
I can't wait to come back to this place to spend more time with them"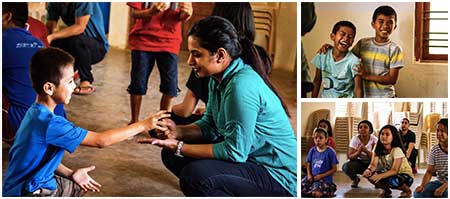 One of our weekends was spent at the Little Sisters of the Poor old age home. It is such a joy for us to be able to visit them every month.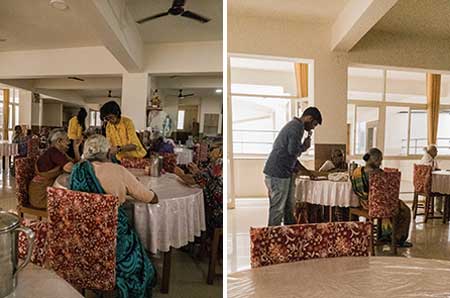 The month ended with a fun-fueled visit to Shishu Mandir, where we taught children English, read with them and had the delight of having lunch with them.
Being at this school always changes us from within, because it is amazing to see how these children never fail to remember each one of us. Just to know that every moment spent with them makes a difference to them, which can be seen by the way they rush to welcome us every single time, is such a powerful reminder about what people can do together.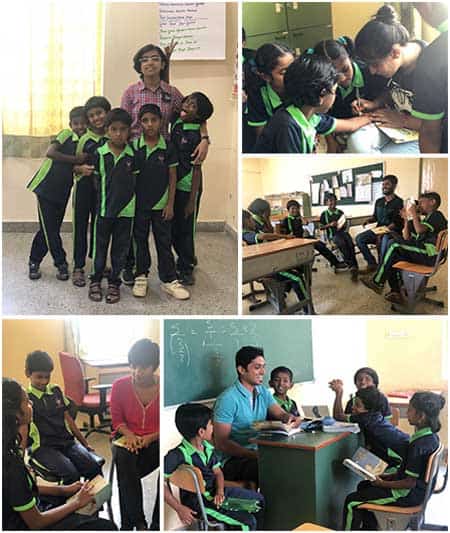 This month we want to encourage you all to :
Just show up. That's the biggest, noblest, and hardest thing you can do today.
Keep the focus on others. Think more about your own actions. Above all, be who you say you are. Convince others that they are capable of things. That's powerful.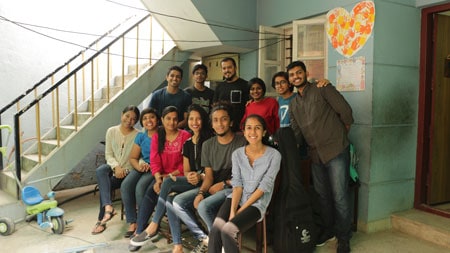 "The best stuff is always difficult. It sometimes takes longer. But you're deserving of people and people are deserving of you. Pick yourself up and make the next hard move towards people. Towards abundance. Towards a life outside the lines."