"No act of kindness, no matter how small, is ever wasted."
Every once in a while something happens that fills us with hope and at Little More Love, we are fortunate to witness it often. In October 2019, we decided to collect funds as a part of our Open Hands project. We decided to collect funds and items for Nireekshana, a school for differently abled children that's very close to our hearts, and we had let you know about it.
Nireekshana provides education in addition to medical support, and other needs for over 50 differently abled children. Having personally spent time with the children here, we know how much this place means to them. We reached out to you to donate newspapers, disinfectants, rice, and eggs.
Starting out with this initiative, we did not have many expectations, but the sheer amount of love and support we received shocked us beyond anything.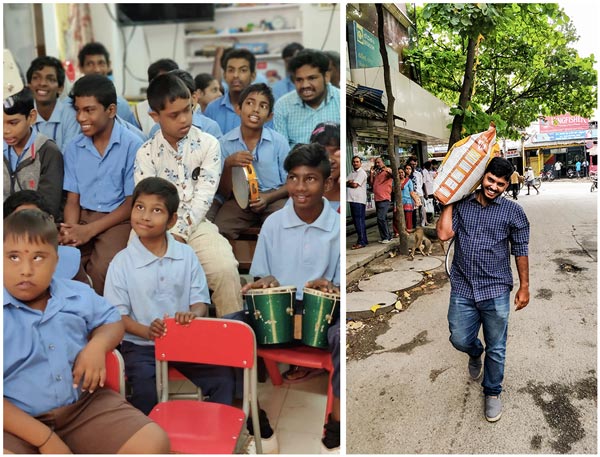 We are happy to announce that we collected over 30 kgs of rice, 100 eggs, 4 bottles of disinfectants and a whole lot of paper. All the items were given to Nireekshana. This wouldn't have been possible without your love and support. At LML, we believe that no contribution is too small and every tiny contribution amounts to something monumental and you've proved it for us.
There is great joy in giving, and we are grateful to you for participating in that joy. If you want to help, contribute, or know more about what we do, you can reach us at [email protected] or +91 9513315683.