Our greatest contribution in this life may not be something we do but someone we raise.
The month of June was filled with activities; from teaching children at Shishu Mandir, playing games with the elderly at Holy Spirit Home, speding quality time with children at the Lion's Hope home to carrying out chores at Nirmala Shishu Bhavan.
Teaching at Shishu Mandir, we always end up leaving with a renewed understanding of ourselves. The energy of these children at Shishu Mandir always leaves us excited and wanting for more.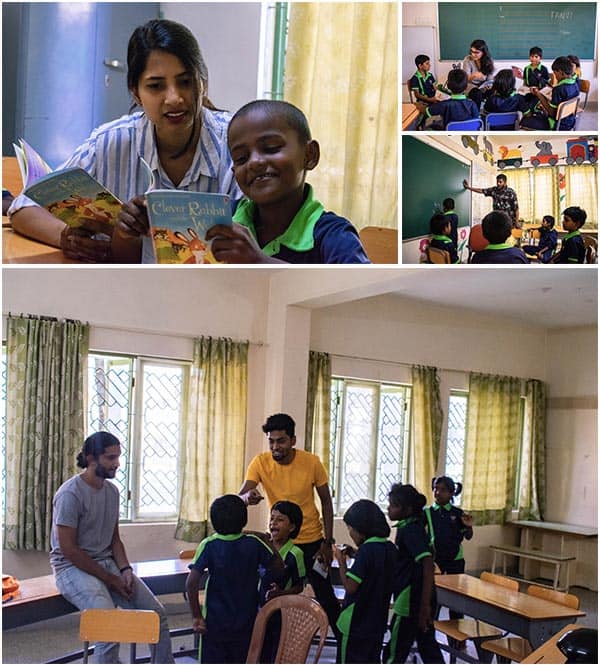 Service also means playing housie and losing to some wonderful elderly ladies at the Holy Spirit Home. We also spent some time talking and listening to them after the singing and games. We were super lucky to score some cheese crackers and wafers too. They never want you to leave without your hearts and hands full.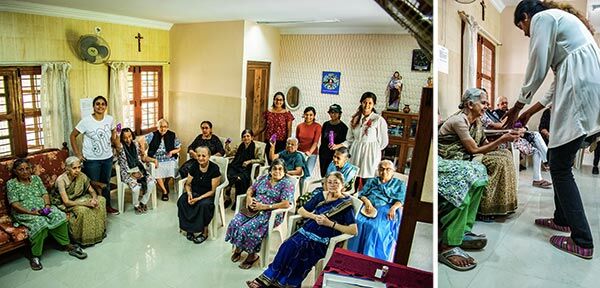 At the Lions Hope Home, we organized an activity called 'Recipes to be a good human being' and the children surprised us with their love, understanding and inclusivity. Here's a look at what our volunteers experienced.
"Hope home is a place close to my heart! The kids there remember exactly who you are and what you did last time. This super enthusiastic lot always makes you feel welcome even if it's your first time here! This event was quite refreshing and inspiring for me. To see the kids, say that a good human being is not based on outward appearance but what's within. To hear things like hard work, courage, gentleness, sharing, kindness to animals was encouraging and inspiring for me! The fact that kids from 6 to 17 can come up with these qualities reassures me that the world is going to be a happier better place!"

Melissa Monteiro, LML member
Shalini was a first timer at this home, here's what she felt.
It was truly one of the best experiences for me so far. I have to admit that I was a little nervous initially regarding whether the kids would like
me or not, but they were all tiny packages of overloaded sweetness. The guy who runs the place is doing an amazing job of looking after them along with his wife. While doing the activity, the kids were all so receptive and I made good friends with the ones in my team. It's simply so good to see that they're being given a good life. Every one of those kids was so kind and so talented. The topic was recipes to be a good human being and I discussed with them about what characteristics make a person good/bad and they knew so much all by themselves
already!

Shalini, LML member
Last but not the least, at Nirmala Shishu Bhavan, apart from spending time with the children, we came together to support and help with their daily chores. Shishu Bhavan is a home for abandoned and orphaned children, some with severe disabilities. The sisters and the help regularly clean, feed and medicate the children. We are always humbled by their service and offer to share the load every now and then.
Every time I serve at Shishu Bhavan I learn a new lesson on humility and service. This time it was the discovery that the help at this place wash the messy sometimes poop filled clothes of children who probably don't have the words to thank them yet they do it every day expecting no special applause or appreciation. They wash at least a hundred clothes among the 2 of them which is quite commendable and something 5 of us together were struggling to do. Kudos to them for all their hard work and love!

Melissa, LML member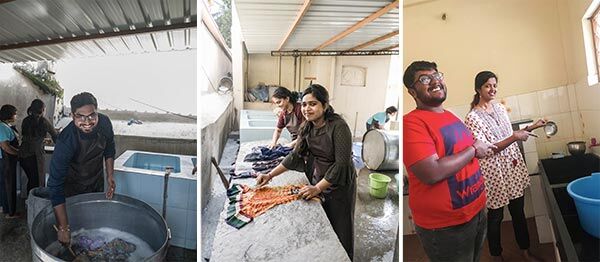 You see, wonderful things happen when we spend a little more love.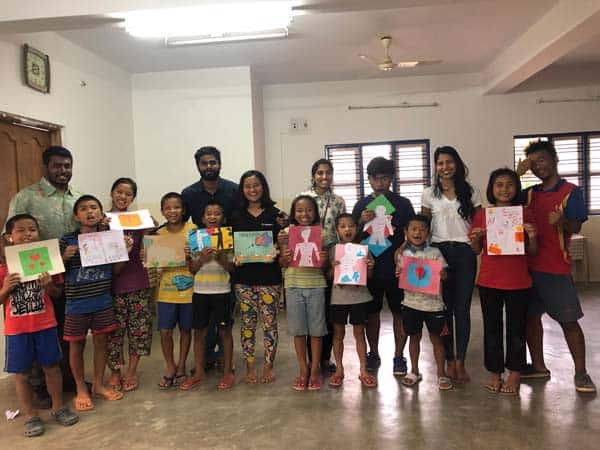 Choose to lift someone up today.