"I've learned that you shouldn't go through life with a catcher's mitt on both hands. You need to be able to throw something back." – Maya Angelou
This July we sold some stuff.
The Charity Chow Down Bake Sale was an event organized by Shilka Abraham for the children of the Sikkim Himalayan Academy. This is a small school located in west Sikkim. The children have less than basic amenities and even books are required to be donated every year. This year some of the volunteers that teach at this school over the summer decided they would do something different to provide a more long-term solution to aid their education.
Twenty-five Bakers from all over Bangalore city donated desserts to be sold for this cause. At Little More Love, we baked some delicious chocolate cakes for the cause. On the 13th of July, there were over 300 walk ins at Lazy Suzy and the organizers made a total of Rupees 1,41,450/-.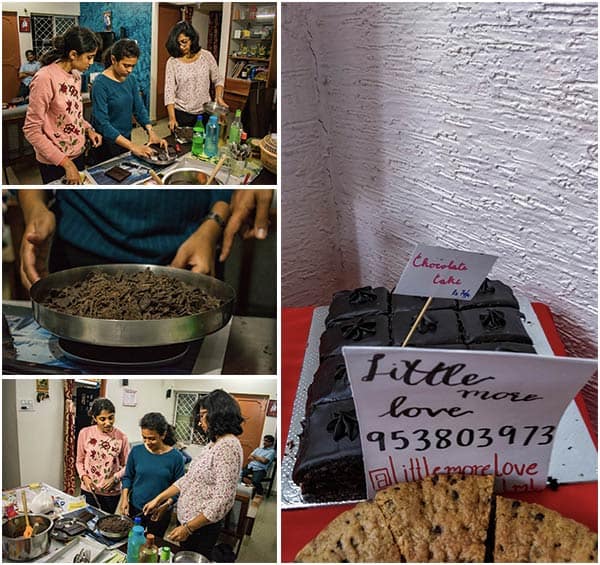 Here's a snippet from the 'Sikkim Himalayan Academy' from last month: –
Yogen! This two-and-a-half-year-old is the youngest kid at the Sikkim Himalayan Academy and is in LKG. His mother got pregnant at a young age, and unfortunately, decided to get married to someone else and move away. This left Yogen in the care of his father and stepmother. His father works in Gangtok and is away on most days, and his stepmother works odd jobs to keep the house running. Fortunately, Yogen's house is next door to the school; and coming to school is his favourite part of the day.
"There are so many wonderful and smart kids out here and being back for the second time has truly started to make this place feel like home for me. To know more and see how you can contribute to these kids' lives please visit the school's website at www.sikkimhimalayanacademy.org"

Shilka Abraham
Next up, Second To None (220) & the Citizen Matters Fundraiser.
This fundraiser was an open flea market designed by 220 in collaboration with Citizen Matters to bring individuals, groups and organizations together, to raise awareness on waste management, recycling and the usage of recycled & upcycled goods. The funds raised were used to support organizations that are working towards water conservation.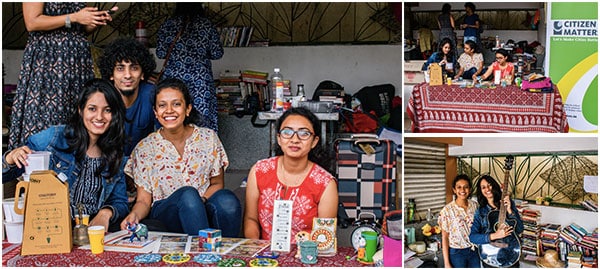 Second to None is a community that facilitates the buying & selling of recycled & upcycled goods, while also educating the public in waste
management in Bangalore. They regularly host events that have experts to educate the public on this topic.
Citizen Matters is a digital civic media platform that not only covers
urban issues but also provides solutions for the same.
This fundraiser was held at Rangoli Metro Art Centre, MG Road on the 27th of July and we, at Little More Love were privileged to help out with managing a stall and selling recycled and upcycled goods.
Something we took back from these events was a little topic that was discussed at our annual meet up in May – 'Showing up matters.' We were so grateful to have many members from LML show up, buy goodies and contribute to the events.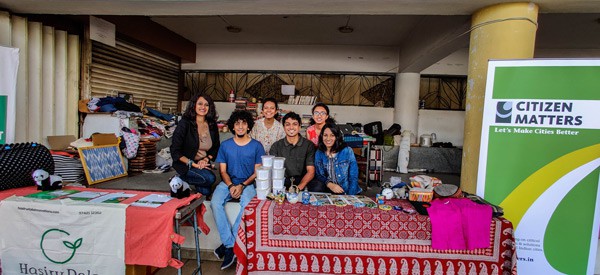 "If you can't pay it back, pay it forward." – Catherine Ryan Hyde