"Our lives begin to end the day we become silent about things that matter." — Martin Luther King, Jr.
Walk For Freedom is the world's largest awareness walk hosted every year to raise awareness against human trafficking. The event takes place simultaneously around the world across hundreds of different locations.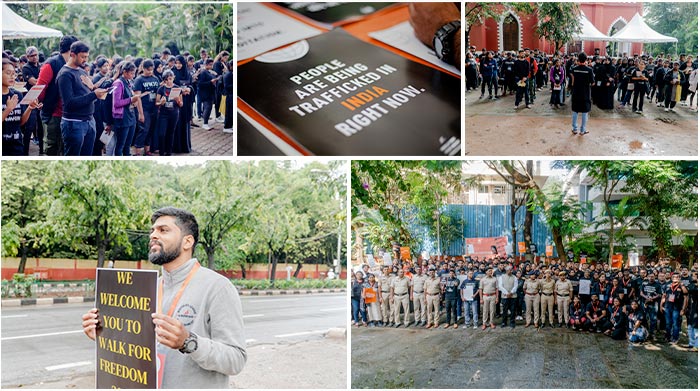 On October 17th, Little More Love had the privilege of being one of the partners of The Movement to participate in the Walk For Freedom held in Bangalore. About 7000 people across 20 Indian cities took part in the walk.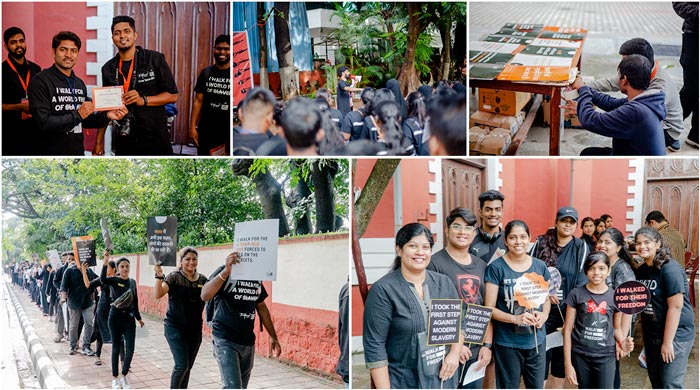 The walk in Bangalore started at St. Andrews Church and followed across M.G. Road. Several non-profit organisations such as Oasis, Mahima Foundation, and Rotaract Club of GEMS B-School were a part of the event. Eatopia, partnered as an 'Evil-Free Food Partner' providing refreshments for all the walks in India. Many dignitaries like Karnataka Legistator Alias M Nagaraju Yadav and Rev. Dexter S Maben from St. Andrew's Church were also present.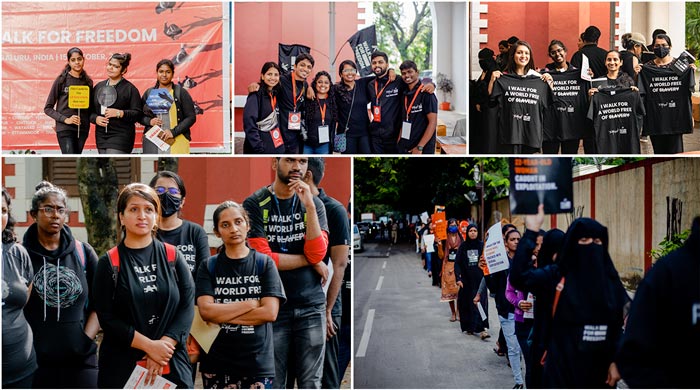 The International Labour Organisation has estimated that as of 2022 there are more than 49.6 million people in some form of slavery. This number is the highest that it has ever been in history. Modern-day human trafficking has led to various forms of slavery including exploitation for prostitution, labour, organs, forced marriages, and domestic servitude.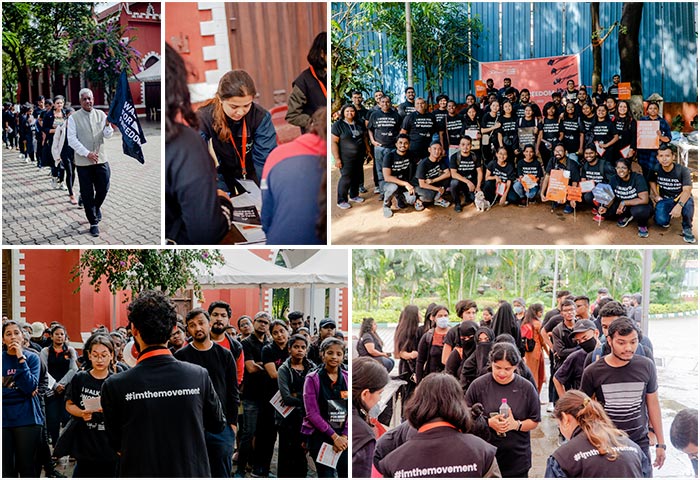 Last year, the National Crime Record Bureau (NCRB), recorded an increase of 27.7% in registered cases of human trafficking. This means that in India, 8 children were trafficked every single day last year.
Join us in our fight against human trafficking. Reach out to us here to know how you can help out or watch this space to learn about our next events.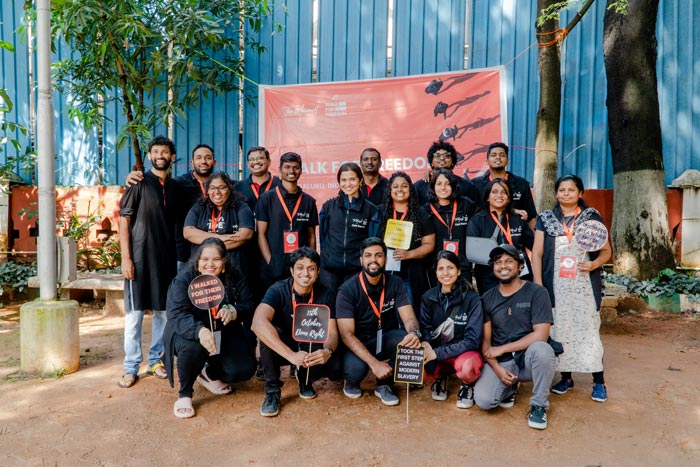 "You may choose to look the other way but you can never say again that you did not know." ― William Wilberforce.